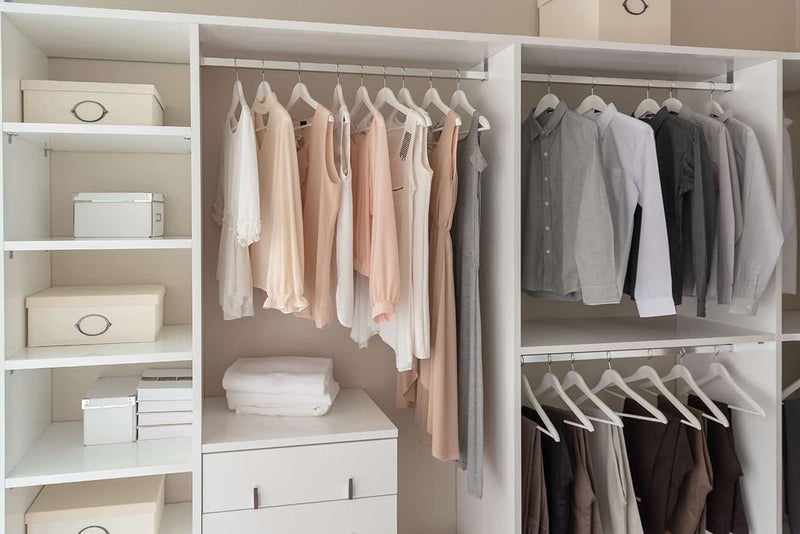 If you're still using mismatched clothing hangers you've collected over the years, you could be inadvertently wasting precious closet space. The best way to instantly upgrade your closet for less than 30 bucks? Invest in a set of slimline, no-slip hangers.
Opt for a Double Hang Closet Rod
There's a good chance you're not maximizing all of the vertical space in your bedroom closet. Add a second closet rod. Place one near the ceiling (just make sure it's still accessible) and a second rod several feet above the floor. The top rod holds blouses, while the bottom one stores skirts and pants. Viola—closet space doubled.
Corral Small Items in Bins
Whether in a bedroom closet, utility closet, or linen closet, bins and baskets can help stash smaller items on shelves. In a bedroom closet, use them to sort scarves or gloves; in a linen closet, they can wrangle stain sprays and dryer balls.
Do you have questions about decorating or designing your home?  Or, are you considering preparing your home to sell and want to know how we can help?  Click here to contact us. 
Signature Sold Home Staging | @HomeWithSignatureSold